Do Understand Now What 'Surpassing Google' Means And Why It Involves 'Suffering Without An Outlet'.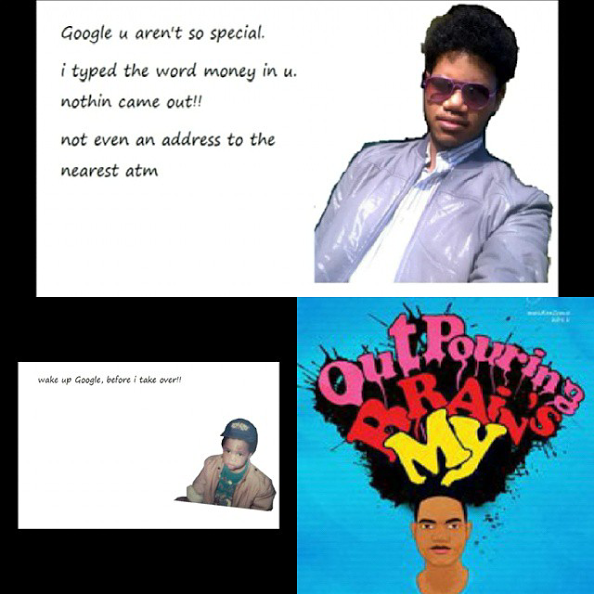 Will you be shocked if i tell you that sometime in this life, i want to create my own programming language, one that every(any)one can code in? Well, don't be!
There are many things i want to do, when my health is restored and my life becomes settled. Recall that i have spoken of creating an entire school called 'legit illiteracy' that every(any)one can school in and recall that i have spoken of an enterprise called 'Macrohard' many a time. These two enterprises are tied to each other.
In the near term, Macrohard is set to start as a physical hub located in the Philippines (to gather the nations to code with swag); in the mid-term, Macrohard will become an online enterprise that will help build projects using micro-programming;in the long term, Macrohard intends to create a programming language that integrates a swag, a programming language that every(any)one will be able to code in.
While this all, may appear ambitious (especially when you consider that i am non-techy, un(dis)talented and a legit illiterate), it is very not.
Many answers are indeed very down-to-earth, many times, we just never look there. I am looking there. I have been about there. I have lived there and understood there.
I tell you, "the world itself is beginning to go back there". I tell you, "the paradigms in the world are shifting away from outer-space and returning back down-to-earth".
'We are attaining a CAP when it comes to creation/innovation' and if you doubt me, think thrice and try to envision matter yourself, right now, in a quick jiffy and what do you see; where more can we be headed to? What's next to the internet or say blockchain technology and when we eventually get to AI and robots, what is more, thereafter? Human clones? And after that?
What more fiction can the movie industries create, than aliens taking over or Marvel or Dragons? Or the game industry; what more than crypto-kitties, pokemonGO? And how about the fantasy/craze/luxury industry; millionaire cats, elephant pets, virtual babies, virtual reality; what's next?
I tell you, there is a CAP. We just stubbornly push. We are so limited. A mosquito will beat us, in the jungle. I would beat Bill Gates in the jungle.
In these times in between, we are tapping back into things that have been untouched by the world, that has remained down-to-earth, the so-called now-nonsense of the world.
It is not coincidence that the world is growing tired of AD(s) or rehearsed reality-TV shows. The world is indeed shift, leaning back towards its soil.
Humans do have a softer-spot for what's real.
#ulog #untalented #steemgigs #teardrops #macrohard #legit-illiteracy, do you understand better now, the paradigms behind 'surpassinggoogle'.
Do you understand better now, what the words "your boy terry" mean? Do you understand better now, what the words "your boy terry, whether bulls or bears" mean?
This has been my route all along and to reveal these things a-ripe and to be able to play out these things, i have needed to endure 'intensest suffering' without an outlet.
Do you understand better now, why i suffer? Do you understand better now, that when i say i am 'talking dead', it doesn't carry any ounce of exaggeration? Do you understand better now, why i am usually weak, gradual and slow?
While i may pull a laugh and all, any time you see one of my tiny creations out there and look closely, you will see my 'suffering' in bold.
And yes, 'many things, have never been about us'. I usually say this, "even if you say, you don't want skyscrapers; get 'em skyscrapers and gift them out".
Your Boy Terry, once again.
@surpassinggoogle
You can support the development of my projects
To send me FIAT with debit/credit card click HERE or you can send Steem/SBD to '@surpassinggoogle'. You can also delegate Steem Power to '@steemgigs/@ulogs' using this tool.
my "Thank You" is hefty.
Inspire Me
I am Terry, 'your boy terry' and i implore you to kindly buy out time to watch the entirety of my 43:43 mins video below:
https://youtu.be/MeyDmb-wNTs
If you can buy out more time, please see the entirety of this video:
https://www.youtube.com/watch?v=KFO_NipT4IM&t
If you can buy out more time, please see the entirety of this post!
Special Note
If you are a developer or anyone who passionately loves these projects e.g ulogs.org, steemgigs.org, macrohard the teardrops SMT etc and would like to help build it and see that it comes to life, kindly send an email to comsilbronze4@gmail.com
There is a lot to build.
If you are a potential advisor and one who can help with directions, suggestions and connections, please join in too by sending an email to comsilbronze4@gmail.com
Kindly vote for the "steemgigs" witness.
Dedicating My Entire Steem/Steemit Journey To My Mum
If you want to support an extra witness and you support mine "steemgigs", it will be really helpful.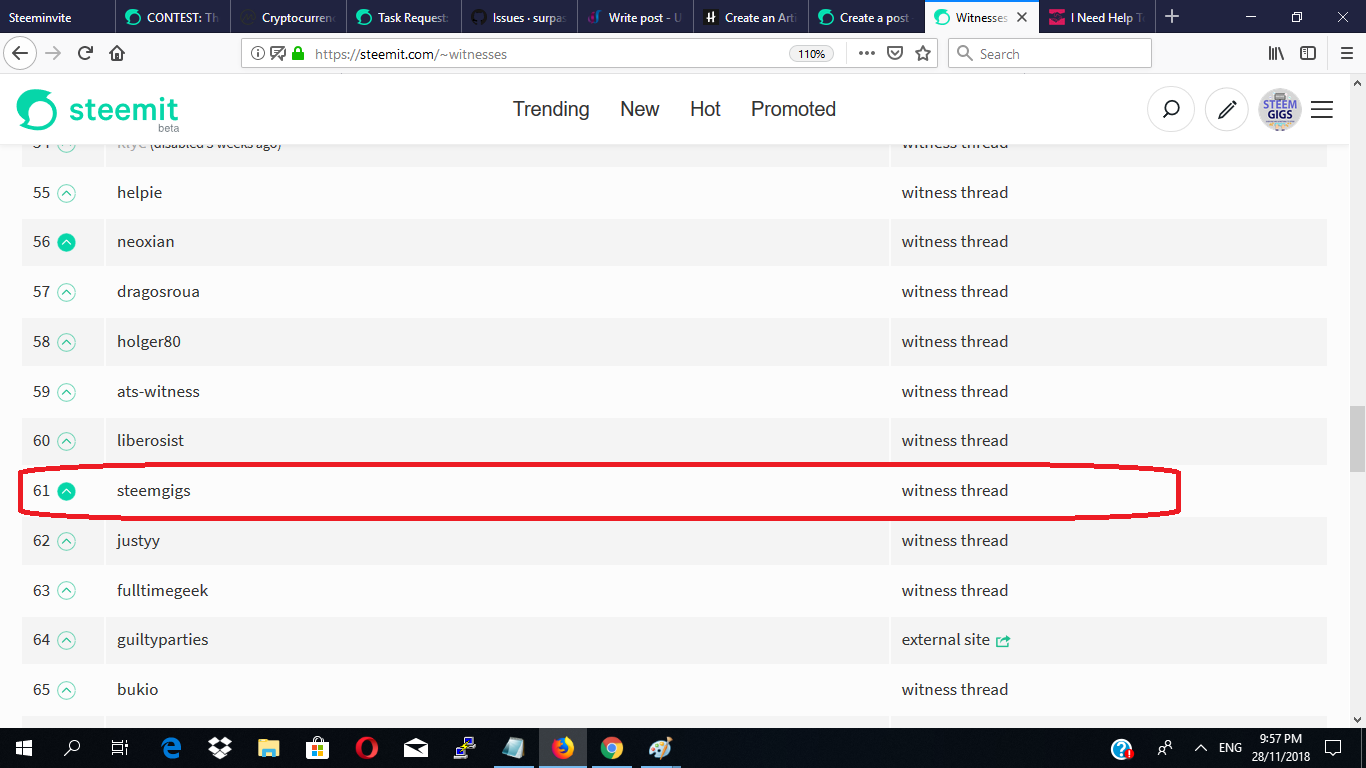 To vote my witness, simply visit https://steemit.com/~witnesses and upvote "steemgigs" or simply click Here to do it on one click!
Become A Certified Ulogger
Disregard if you have participated!
Hi family, note that the whole ecosystem for the Teardrops SMT will be built around "certified uloggers". It will reward "proof of tears" or "mining the human" and will be used also as a token of influence on 3 steem-based interfaces i.e steemgigs.org, ulogs.org and @macrohard; all of which are modeled to "mine the human" into its awesomest version and all of which will be built around "a growing list of certified uloggers".
It is time to grow this list and gather now.
Note that the teardrops smt will seek to reward "past deeds" too. The @teardrops token should be loved and succeed, "bulls or bears" because "human" is involved. Thus, we will build this token around "certified uloggers" as these ones are "true celebrities", who are also "true fans" of human and of the "teardrops token", which is "an emblem of human".
It is time to gather now.
Kindly help me participate by going through this google form and filling it up, if you have done a post at any time, under any of these tags: #ulog #untalented #steemgigs #teardrops #surpassinggoogle.
https://goo.gl/forms/jR5sPPoqkwM8zzvl1
If you have never done a post under any of the tags mentioned earlier above, please read this form carefully and participate, by filling it up:
https://goo.gl/forms/G1GmCp83lcmM5xeZ2
Consider contributing a video ulogacy for uloggerstv
We will gradually be sending out a URL linking to exclusive chat-rooms for "certified uloggers". We will send this in an email.
Please share appropriate form to any friend or acquaintance, who has a steem account.
Subscribe to us on YouTube: UloggersTV
You can delegate a custom amount of steem power to @steemgigs using this tool