Some Things About Fiverr, Freelancer And Upwork, In Relation To The Development Of Steemgigs.org
In the past few days, i decided to spend time exploring the likes of Fiverr, Upwork and Freelancer. It is already approaching January 20 and it quite pains me that my last two Ulogs.org task requests (1, 2) haven't been completed yet, especially since i intend to begin a health-rehabilitation in February.
I went on Fiverr yesterday and tried their custom-request feature. My intention was to try these avenues, to get programmers who would carry out my ulogs.org tasks
Prior to yesterday, i have tried the more popular approach on Fiverr, of trying to contact freelancers directly from their database through direct messaging, which wasn't very successful as most of the web developers who responded to me acknowledged that they aren't very familiar with 'steem' or blockchain technology overall.
I think places like Fiverr is a nice place to contact programmers and get them onboard steem.
Since i had limited success by contacting programmers directly, i decided to try their custom request feature yesterday. Imagine that i was conscious in how i titled my request, making sure not to mention the word 'steem', not only because i wanted potential programmers to approach the request but also because of what happened to me on Fiverr some days back, when i tried to create a steemit-related gig. Ofcourse, newly-create gigs have to go through a review and approval process, which was successful but then, minutes later, when i tried to edit my gig to insert the word "steemit" into its title, my gig was deleted. It appears that words like "steemit" etc, are censored on Fiverr.
Anyway, i successfully created a custom request yesterday and just minutes later, i noticed that i have received up to 11-bids from different acclaimed web designers. I intend to respond to each one later today but i am not with high hopes that i will get a developer from these ones, to help me with my task. Reading through each profile and corresponding bids, i have large doubt that they even read through the 'request' as most of their replies appear like bids to get 'the payment' and in some cases, are unrelated to my request. Regardless, i will give them a try.
No loss overall, i learned a lot about these platforms (fiverr, freelancer and upwork) just yesterday and i see many more ways by which 'https://steemgigs.org' can removing barriers-to-entry and create more of a dream-building services marketplace than a freelance services marketplace.
I have also spent some of today, breaking down my existing open-task-requests, into minute and simpler tasks. I am re-writing them currently on GitHub, for any developer who wants to participate.
The tasks still maintains its bounty, a total of more than '600 steem' and if you create development-posts related to these tasks via utopian, probable curation from utopian.
I am working hard these last few days in January. Each day left in January counts and matters a lot, so if you help me, it matters.
There has been recent development on steemgigs.org, which you can track on our GitHub and by visiting steemgigs.org to explore the site. We are hoping that it re-launches this January and never stops working from then on.
Find a breakdown of open ulogs.org tasks here:
Your Boy Terry
@surpassinggoogle
You can support the development of my projects
To send me FIAT with debit/credit card click HERE or you can send Steem/SBD to '@surpassinggoogle'. You can also delegate Steem Power to '@steemgigs/@ulogs' using this tool.
my "Thank You" is hefty.
Inspire Me
I am Terry, 'your boy terry' and i implore you to kindly buy out time to watch the entirety of my 43:43 mins video below:
https://youtu.be/MeyDmb-wNTs
If you can buy out more time, please see the entirety of this video:
https://www.youtube.com/watch?v=KFO_NipT4IM&t
If you can buy out more time, please see the entirety of this post!
Special Note
If you are a developer or anyone who passionately loves these projects e.g ulogs.org, steemgigs.org, macrohard the teardrops SMT etc and would like to help build it and see that it comes to life, kindly send an email to comsilbronze4@gmail.com
There is a lot to build.
If you are a potential advisor and one who can help with directions, suggestions and connections, please join in too by sending an email to comsilbronze4@gmail.com
Kindly vote for the "steemgigs" witness.
Dedicating My Entire Steem/Steemit Journey To My Mum
If you want to support an extra witness and you support mine "steemgigs", it will be really helpful.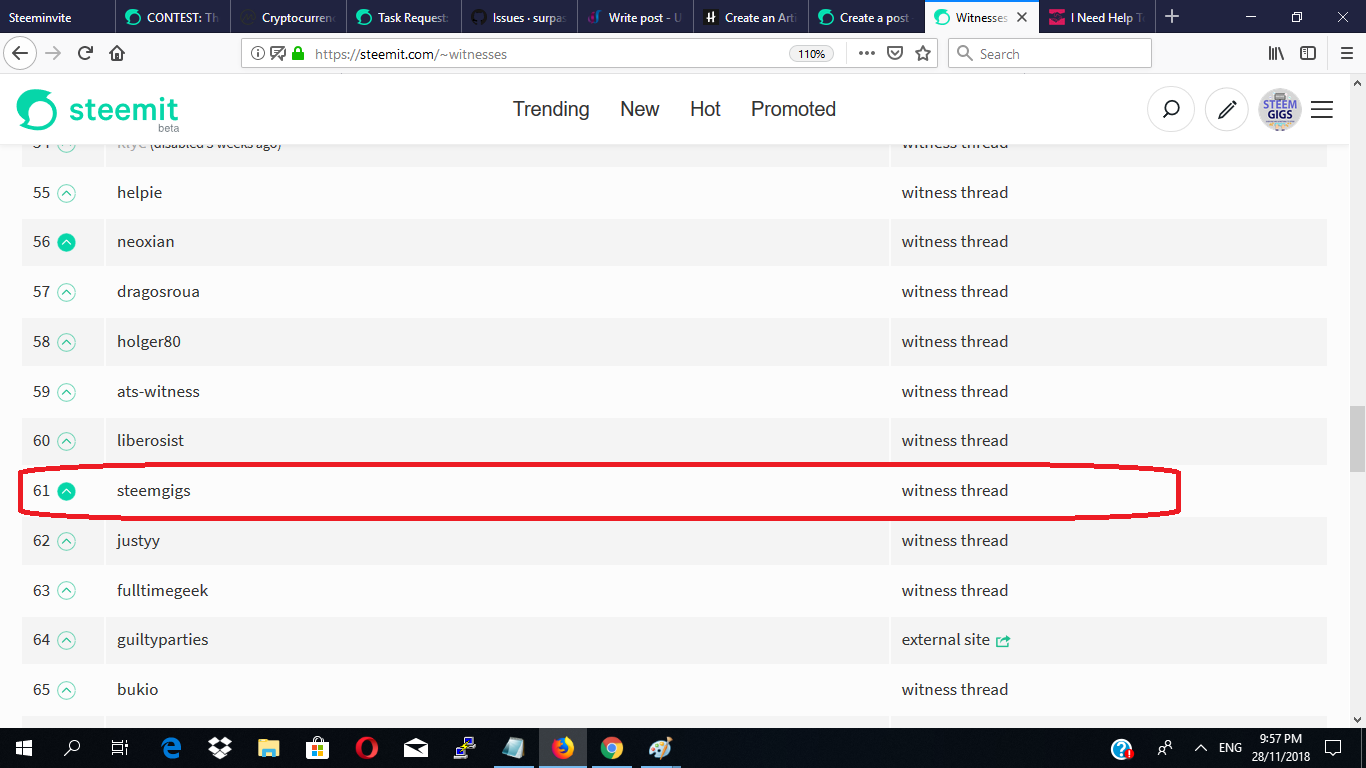 To vote my witness, simply visit https://steemit.com/~witnesses and upvote "steemgigs" or simply click Here to do it on one click!
Become A Certified Ulogger
Disregard if you have participated!
Hi family, note that the whole ecosystem for the Teardrops SMT will be built around "certified uloggers". It will reward "proof of tears" or "mining the human" and will be used also as a token of influence on 3 steem-based interfaces i.e steemgigs.org, ulogs.org and @macrohard; all of which are modeled to "mine the human" into its awesomest version and all of which will be built around "a growing list of certified uloggers".
It is time to grow this list and gather now.
Note that the teardrops smt will seek to reward "past deeds" too. The @teardrops token should be loved and succeed, "bulls or bears" because "human" is involved. Thus, we will build this token around "certified uloggers" as these ones are "true celebrities", who are also "true fans" of human and of the "teardrops token", which is "an emblem of human".
It is time to gather now.
Kindly help me participate by going through this google form and filling it up, if you have done a post at any time, under any of these tags: #ulog #untalented #steemgigs #teardrops #surpassinggoogle.
https://goo.gl/forms/jR5sPPoqkwM8zzvl1
If you have never done a post under any of the tags mentioned earlier above, please read this form carefully and participate, by filling it up:
https://goo.gl/forms/G1GmCp83lcmM5xeZ2
Consider contributing a video ulogacy for uloggerstv
We will gradually be sending out a URL linking to exclusive chat-rooms for "certified uloggers". We will send this in an email.
Please share appropriate form to any friend or acquaintance, who has a steem account.
Subscribe to us on YouTube: UloggersTV
You can delegate a custom amount of steem power to @steemgigs using this tool