Update On My Life, Ulogs.org, Steemgigs.org & Macrohard In January 2019. I Am Not Stopping!
SteemGigs.org
https://github.com/steemgigs
https://cdn.discordapp.com/attachments/403705949761830922/528332881307631628/Dec-28-2018_21-47-43.gif
Ulogs.org
https://github.com/surpassinggoogle/UlogsV2
So earlier today, i read this post again and i would you to read it too as it will help you will understand better, why i am just not stopping.
At the end of last year, i said these words, "I am starting 2019 strongest".
My words are me as i break down to pop them. I am not stopping.
January is a critical month in my journey. I am in the weakest moment of my life now but this January, i am going to push the hardest. This is like one last-ditch effort at a push.
In this post, i want to relate how my push is going so far and how it has gone so far. First off, you will recall my intention to begin 'a rehabilitation' starting in February and this is very much attainable, even though there are only some 25 days left, till February but how so?
When it comes to my projects and building these projects, i am not looking to complete them before February 2019. I am simply looking to get these projects to a certain 'stable state'.
Speaking of 'completing my projects', i.e an ever-ongoing process. For instance, on ulogs.org, UI-perks will be earn-able by growing ulog-communities and our ever growing grey-list of certified uloggers; an indication that 'development' on ulogs.org will be ever-ongoing.
Within January, i am simply hopeful that my projects attain a certain state of stability, a state where our 'UI(s) complimented by a paper', is able to project our overall vision and grand picture to users.
We now want our users to have clear insight into where are projects are headed, courtesy of our UI. This means that our UI should begin to display 'upcoming features'.
Let me explain better, starting with ulogs.org................
Within January, the overall plan is to be able to complete a 'paper' that sufficiently explains the ulogs.org project to users, developers, investors etc alike. This paper is going to be some 50-pages long and i have currently written some 47 pages. To be able to complete this paper, i will need some UI-features/upcoming features to be added to ulogs.org, which will form part of the ulogs.org paper.
This paper covers every aspect of the ulogs.org vision, including our growth plan, revenue model, road-map etc
To get ulogs.org to this stage within the month of January, two development tasks need to be complete. These are the two tasks:
Of the two tasks above, one is attaining completion; an indication that we are on track, even though we are only 5 days into January.
Now speaking of project steemgigs.org, our aim in January is to fix core (existing) components of steemgigs.org, begin to build new functionalities and present insight into the 'grand picture' directly on our UI (i.e add new features onto steemgigs.org even where these features have a 'coming soon' status).
Development-wise, our first goal is to get the UI-design revamped for a better UX. (Visit steemgigs.org to see current progress or read this post by @tobias-g)
Next goal is to solidify existing functions (reduce bugs) but this will happen along with an active development of some important features, especially, the following features:
Search & Categorization
Specialized Post Editors (with edit function etc)
Landing Page (with optional sign-up for non-steemians)
Along with the enlisted features above, we will begin the framework that will enable us to implement the following:
Personalized user profiles e.g favorites, personalized homepage upon login etc
Integrate algorithms that will enable us to build UI-perks exclusive to 'certified uloggers' who use steemgigs.org
Begin the framework for optional escrow.
Experiment the model for micro-tasking
Private DM.
Mobile optimization
Wallet
Notification (optional email notifications etc)
Can we meet up?
See this post written by @tobias-g to view the latest development that occurred on steemgigs.org in the last few days. Then, see this post to see our recent steemgigs.org task request, which contains 14 micro-programming tasks, all of which will be built by @tobias-g in the next few days).
Just after this task is completed, we will begin working actively on the more prominent tasks (mentioned earlier)
When users can save/post/edit their 'profiles and gigs', and these 'profiles and gigs' can be searched efficiently by visitors and steem functions like votes, replies, transfers etc are in place and our UI/UX is presentable, we can be said to have reached a certain stable state; the state we seek to reach within January.
At this stage, i can begin my healing.
As for the third and final project called 'Macrohard' (an eventual steem-based open-source interface), my simple goal for January, is to make sure Macrohard begin, as a physical hub (in my house) in the Philippines.
All that has been mentioned is attainable. To this effect, i must not rest in January.
I pray and cry and hope that i can find my first rest (in decades), in February 2019
This doesn't mean that the development of my projects will halt in February. It simply means that for the first time in my life, my mind, heart, being can begin to find calm and perhaps, this will begin to translate into a healing, for my body.
I want to yawn, i want to sleep. I don't want to die. In February 2019, may i begin to find some rest.
When breakthrough holds sway, we will celebrate each human with the teardrops SMT.
Your Boy Terry
@surpassinggoogle
You can support the development of my projects
To send me FIAT with debit/credit card click HERE or you can send Steem/SBD to '@surpassinggoogle'. You can also delegate Steem Power to '@steemgigs/@ulogs'.
my "Thank You" is hefty.
Inspire Me
I am Terry, 'your boy terry' and i implore you to kindly buy out time to watch the entirety of my 43:43 mins video below:
https://youtu.be/MeyDmb-wNTs
If you can buy out more time, please see the entirety of this video:
https://www.youtube.com/watch?v=KFO_NipT4IM&t
If you can buy out more time, please see the entirety of this post!
Special Note
If you are a developer or anyone who passionately loves these projects e.g ulogs.org, steemgigs.org, macrohard the teardrops SMT etc and would like to help build it and see that it comes to life, kindly send an email to comsilbronze4@gmail.com
There is a lot to build.
If you are a potential advisor and one who can help with directions, suggestions and connections, please join in too by sending an email to comsilbronze4@gmail.com
Kindly vote for the "steemgigs" witness.
Dedicating My Entire Steem/Steemit Journey To My Mum
If you want to support an extra witness and you support mine "steemgigs", it will be really helpful.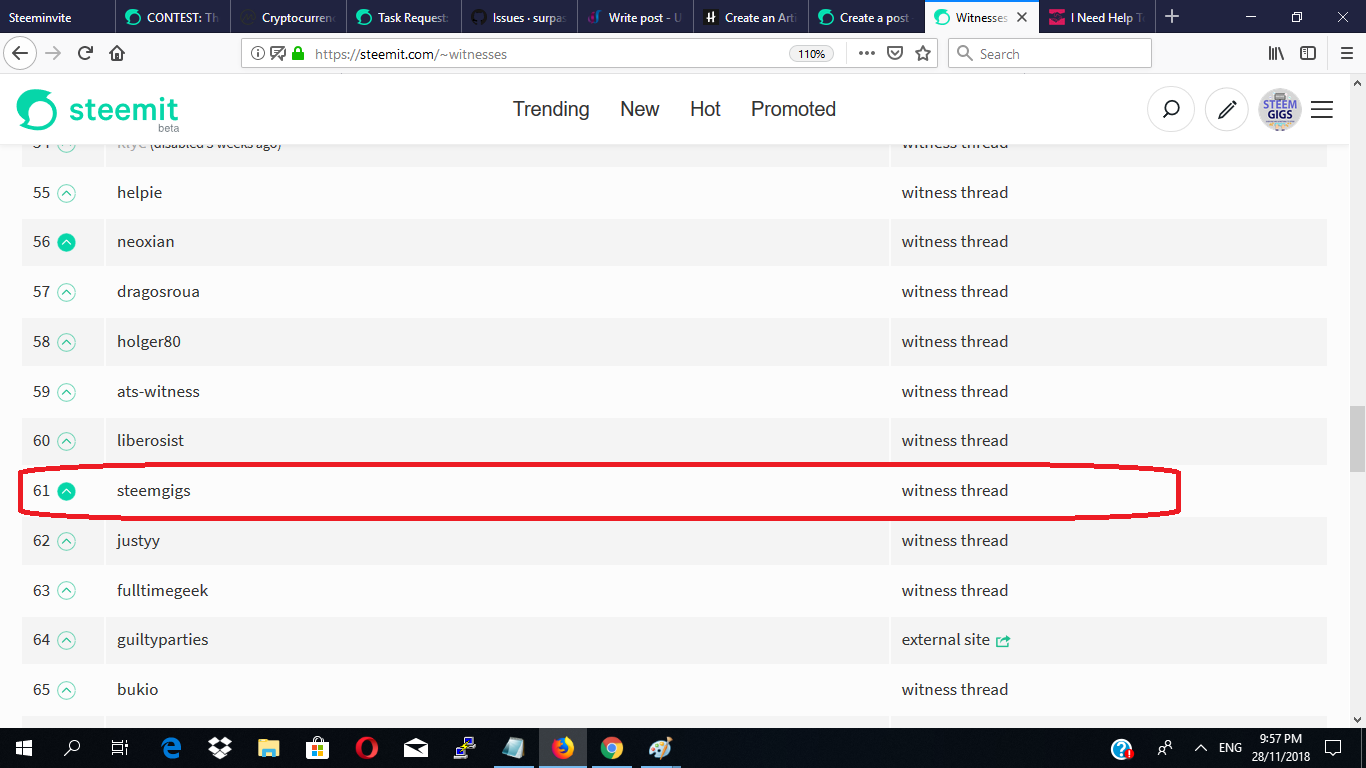 To vote my witness, simply visit https://steemit.com/~witnesses and upvote "steemgigs" or simply click Here to do it on one click!